I spent a few hours today out in Holland, Michigan on Lake Michigan. What a beautiful day. I wish all of our Summer days were just this perfect. It was a gorgeous day just right for capturing photos to link up with
Alicia's
Summer Photo Challenge. The theme this week is "Blue Skies".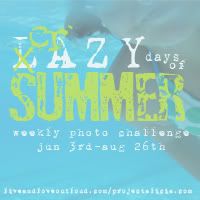 Not a cloud in the sky...
Sometimes we perch our beach chairs in the dunes next to the channel instead of going down to the main beach area. It's fun to sit and watch all the boats go by.
Head on over to
Project Alicia
and check out all the wonderful Blue Skies entries.
Hope you weekend was filled with Blue Skies too!